world's best deck COATING & Membrane
The future of sundeck coatings is here.
Flexstone is Canada's premier sundeck waterproofing system. The rugged one-of-a-kind membrane is a simple-to-apply common-sense solution for sundecks, flat roofs, garage floors and more. Flexstone is seamless, attractive and CCMC approved for applications over living space.
Learn More
about sundeck coatings
Why Choose Flexstone for your Project?
Flexstone Coatings are like no other waterproofing membrane in Canada. Our liquid based urethane formula catalyzes with water forming a pour and seal seamless bond to your deck that cures in hours. You're left with a rugged, flexible, and waterproof deck that has no seams, which means no leaks.
Torch on waterproofing means having an open flame around flammable and combustible construction materials. A 100,000 to 300,000 BTU open-flame creates a fire hazard to your home, business, or industrial application. Heat treated seams eventually leak with repeated joint contraction and expansion.
The Flexstone multi-layer system is thick and provides lifetime waterproofing for sundecks, flat roof decks, garage floors, and much more. Our leading edge waterproofing solution is not a paint on thin film, or roll-on coating. Flexstone lasts decades and was build to stand up to harsh Canadian climates.
Flexstone's Uses
We're used for more than just decks.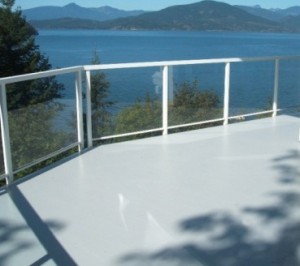 Flexstone is the common-sense solution for sundeck waterproofing. Seamless, thick, flexible, luxurious and rugged; the CCMC approved Flexstone system lasts decades in Canada's harshest climates.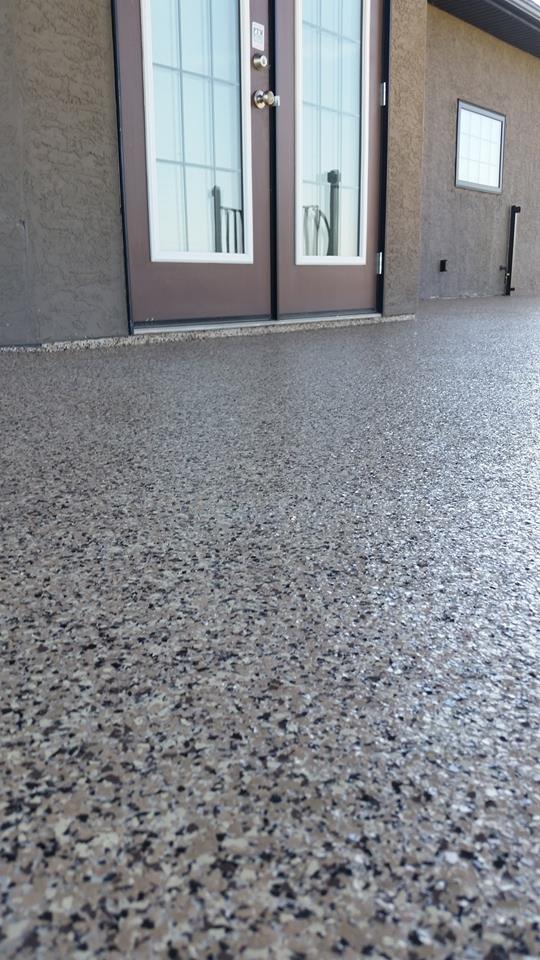 Flexstone is a fully CCMC approved flat roof membrane. It is UV stable and entirely flexible, making it an ideal and affordable alternative to flame-applied membranes with seams and expensive pavers or deck boards.
Flexstone is extremely versatile. Our unrivalled protective systems can be installed on most substrates as well as stairs, exterior walkways, basement floors, pool surrounds, ship decks, vehicle parkades and more.
Flexstone boasts showroom finishes and a low maintenance industry-leading poly-aspartic clear coat that can withstand heavy vehicular traffic, chemical spills and freeze/thaw cycles. Looks great and lasts for ages.