Rain, Snow, Sleet, Hail
If you need it dry, we're the guys to call.
Flexstone Uses
More than just waterproof decks.
Flexstone Coatings are an extremely versatile 100% waterproof membrane for a variety of applications including sundecks, roof decks, vehicle parkades, garage floors, walkways, stairs, suspended slabs, etc.
Fully CCMC Certified, Flexstone offers a 10 - 20 year warranty depending on various considerations.
If it needs waterproofing Flexstone may be just the thing you're looking for.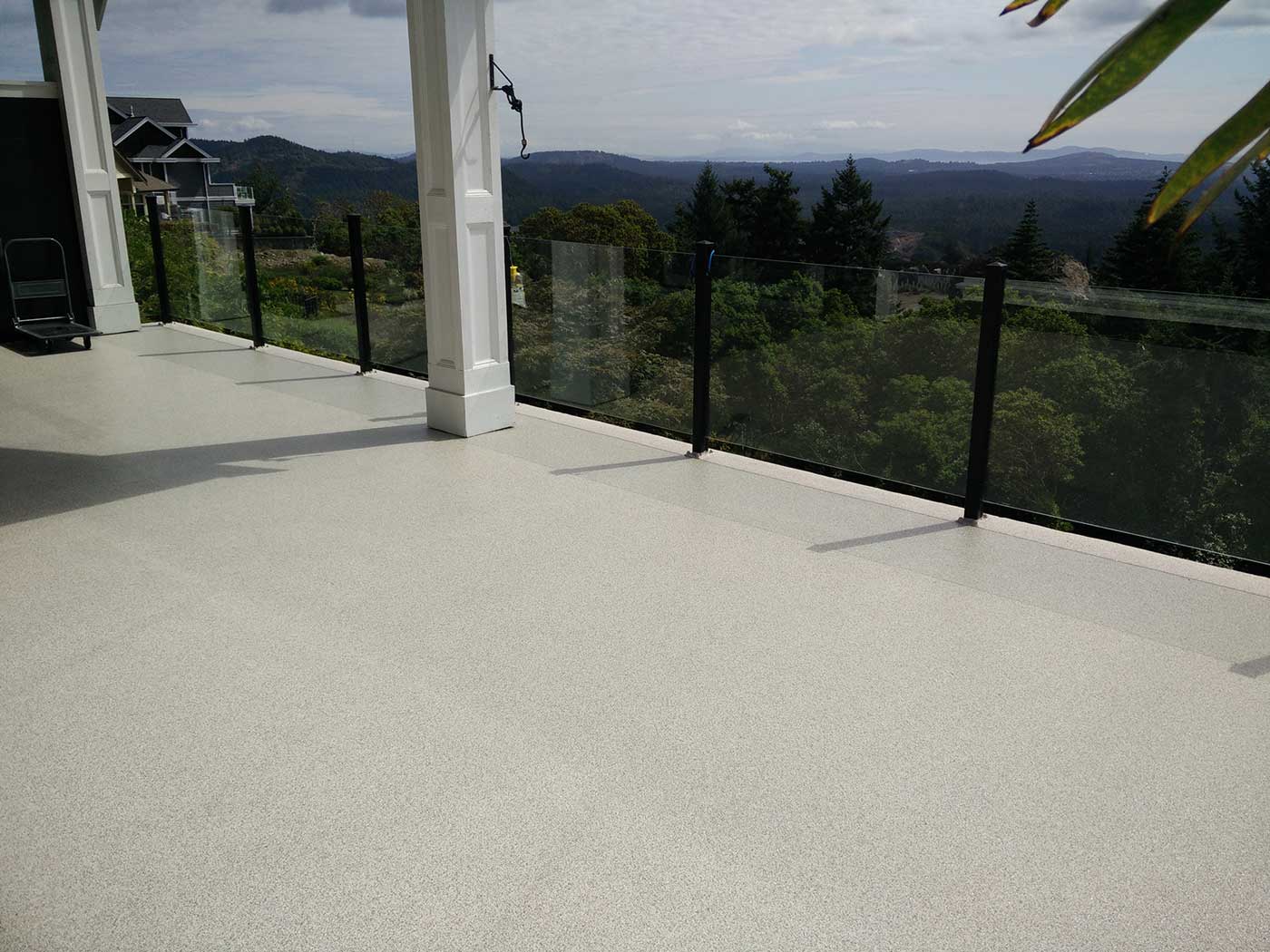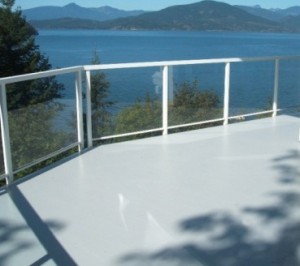 Flexstone is the common-sense solution for sundeck waterproofing. Seamless, thick, flexible, luxurious and rugged; the CCMC approved Flexstone system lasts decades in Canada's harshest climates.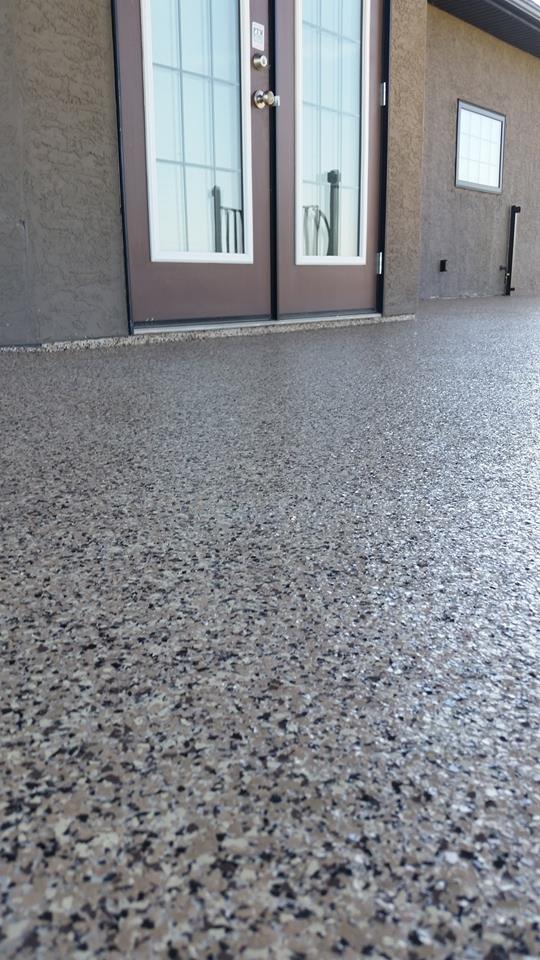 Flexstone is a fully CCMC approved flat roof membrane. It is UV stable and entirely flexible, making it an ideal and affordable alternative to flame-applied membranes with seams and expensive pavers or deck boards.
Flexstone is extremely versatile. Our unrivalled protective systems can be installed on most substrates as well as stairs, exterior walkways, basement floors, pool surrounds, ship decks, vehicle parkades and more.
Flexstone boasts showroom finishes and a low maintenance industry-leading poly-aspartic clear coat that can withstand heavy vehicular traffic, chemical spills and freeze/thaw cycles. Looks great and lasts for ages.