Flexstone Finishing Options
8 Stock Options - Unlimited Custom Choices
Flexstone Texture Finishes
Flexstone offers two finish types, a standard finish (System S) and a textured stone finish (System X).
The standard finish is a solid semi-gloss colour coat (of which there are 4 neutral options to choose from). The UV stable and rugged aliphatic urethane colour coat is mixed with slip-resistant additives before being rolled out to create a tough, flexible and safe shell that can withstand the elements and traffic.
The textured stone finish is composed of one of four unique blends of acrylic chips thoughtfully created to fit nearly any design scheme. The chips are broadcasted into a urethane top coat and is finished with a 1 part clear urethane that is UV stable and incredibly tough, regardless of climate.
Please note: Colours depicted below and in brochures may vary depending on the screen settings of your personal device. For the most accurate depictions, please feel free to request samples from Flexstone.
Texture & Colour Brochure
Download and Share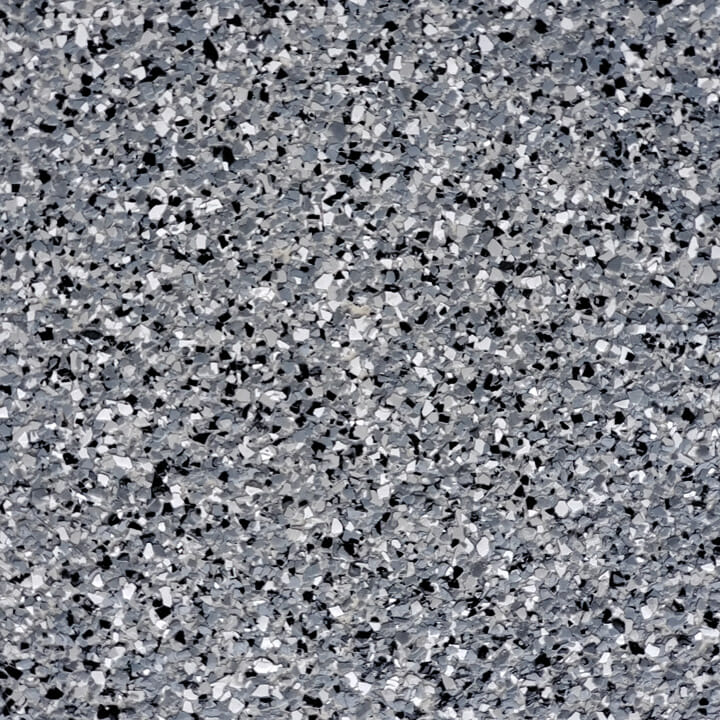 Rocky Mountain Granite is the newest Canadian inspired Flexstone texture offering. A combination of midnight black acrylic chips, mixed with faded grays and a sprinkle of ice-cap white over our grey aromatic urethane colour coat results in a deck covering reminiscent of a rocky outcropping somewhere deep in the Canadian Rocky Mountains.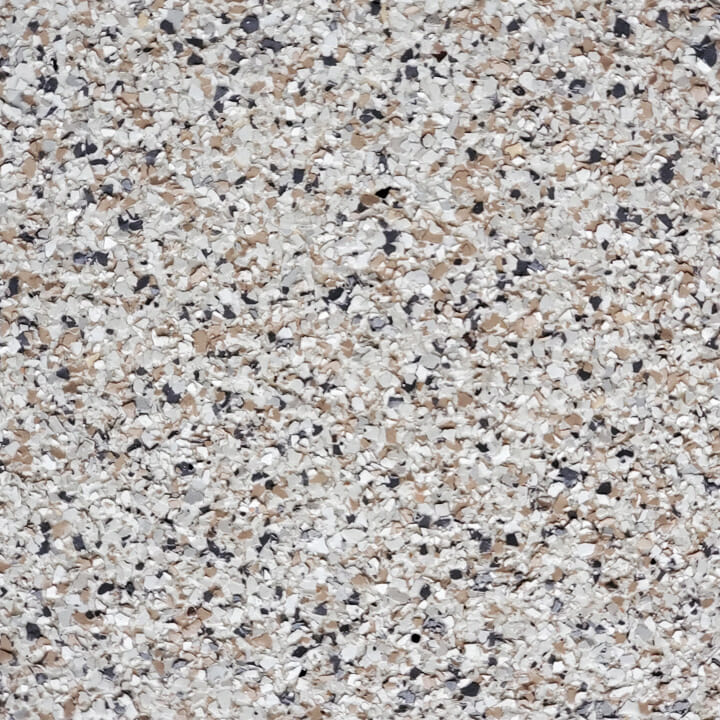 Areas around the Alberta Badlands inspired this waterproof deck covering. Badlands Tan is a chip combination that brings to mind the rock formations around Drumheller, Alberta. A combination of white, tan, and brown flecks, highlighted with obsidian black chips provides a warm looking, and inviting surface for any deck covering.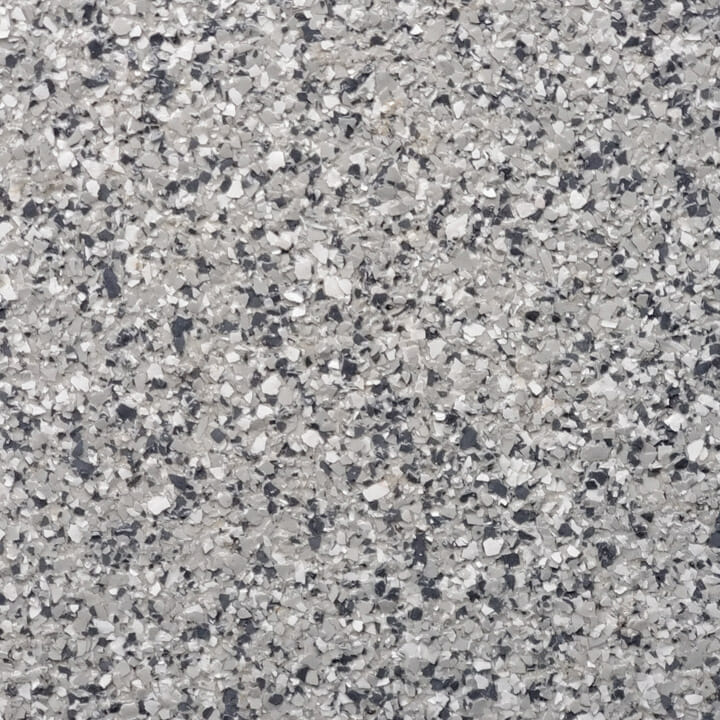 The eastern shores of Canada's world renowned Hudson's Bay are home to some of the oldest rock formations in the world. To honour these 4.2 billion year old rocks we created a balanced mix of white and obsidian chips with an almost equal sample of medium grey acrylic chips. A natural looking texture inspired by one of Mother Nature's early wonders.
The Boreal Chickadee is the inspiration for this waterproof decking texture. A balanced mix of chestnut brown, snow white, and black flecks over a dark tan colour coat. Boreal Chickadees can be found from the Yukon, NWT, & Nunavut, across Canada's golden prairies, through Central Canada, and all the way to the farthest reaches of the Maritimes.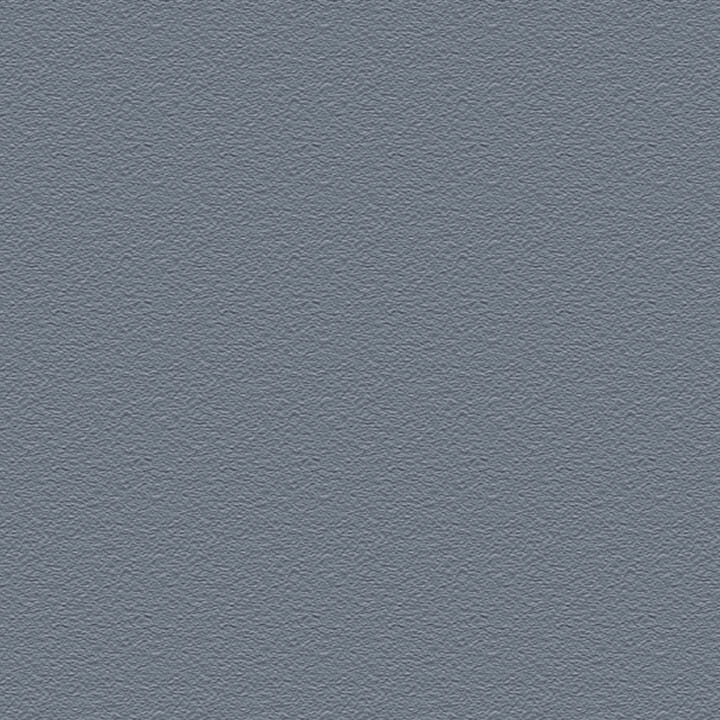 Our most popular standard finish has a deep grey base with a slightly bluish hue. This modern colour is cool and moody in the evenings and brightens significantly in direct sunlight. The darker tone does a great job at hiding dirt, making it an ideal solution for customers looking for an attractive and low maintenance option.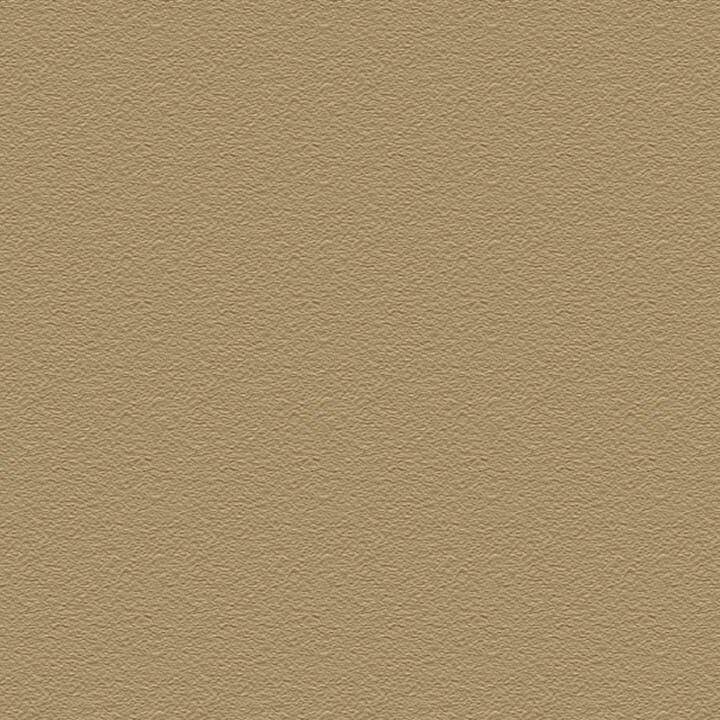 This colour was formulated with the mighty ash tree in mind. The darker brown has a slightly reddish hue which would suit a neutral siding or brick – helping to bring out the vintage style of a stone or brick finish without distracting from the exterior beauty of the home.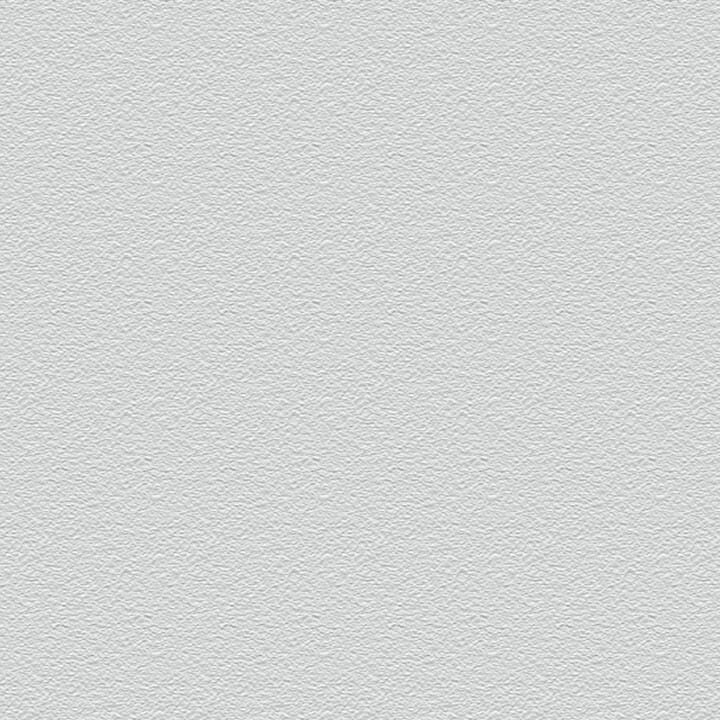 Our Sidewalk Grey finish is the most versatile colour option. The colour is neutral and compatible, making it an ideal option for customers looking for a subtle and complimentary colour to nearly any design scheme. Sidewalk Grey is a light tone that reflects heat and keeps living space below cool.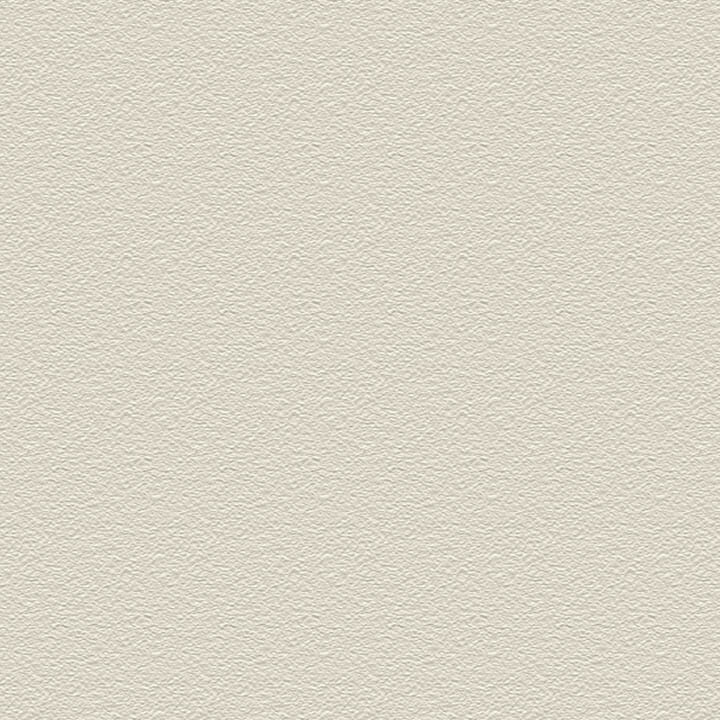 Inspired by the sprawling beaches of southern California, Monterey Sand is an understated neutral tan colour that is well suited to homes or properties with earth tone colour schemes. Lighter tones, like Monterey Sand are ideal for reflecting UV rays and cooling the space below, saving on energy costs.